A lot of my work involves the latest trends,
Usually governed by recent issues of Home magazines, dreamt up by way out interior designers, i shouldn't knock it as this brings me in fresh exciting projects.
Of late Grey tints is the new kid on the block, evolving some 18 months ago from The Farrow & Ball floor paint era (i like to call it). The first one i did was a five finger parquet for a lovely couple in Welwyn Herts.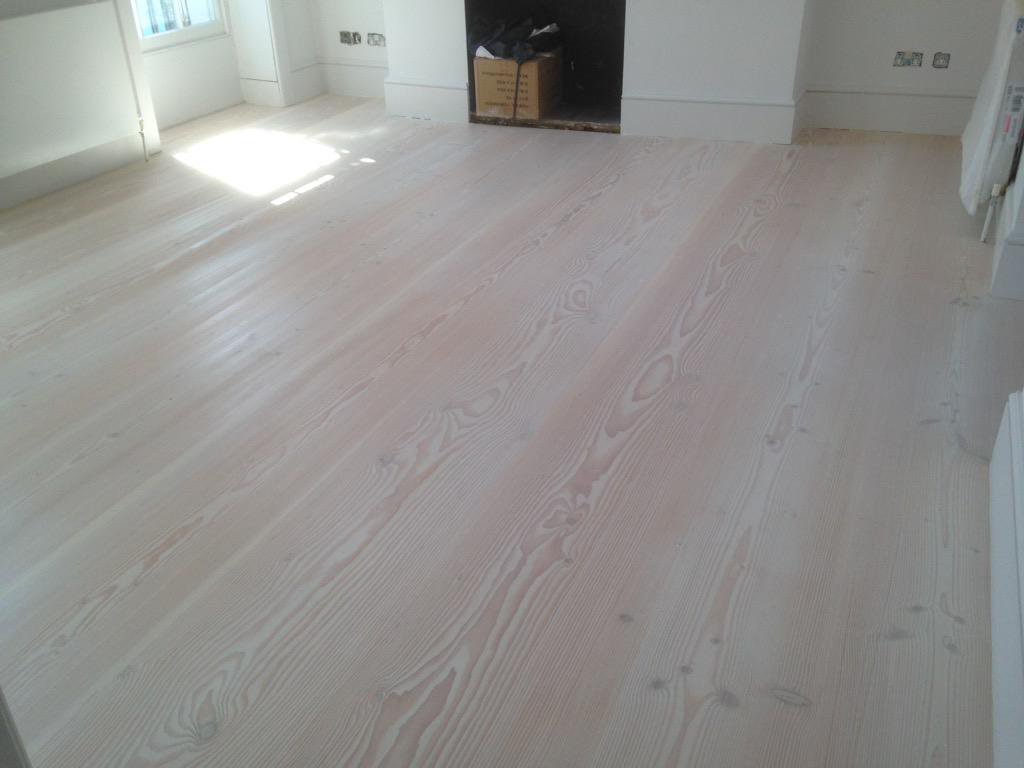 I had used floor paint before then as i had used it to create whitening effects in the 'White Wash' era. It mixed great with polyurethane and was easy to build a washed out effect in varnish on light coloured soft & hardwood floors.
Back to the parquet in Welwyn, The spec was to sand and paint with Farrow & Ball floor paint, Of the clients choice, which i was happy & confident to do, I received the colour code the week before which turned out to be a silvery grey, actually a really nice colour, but an odd choice for a couple, i always thought of grey as a Batchelor Pad colour but hey it's not me that lives there, i do as requested.